OPEN WATER SWIM GROUP START MAY 31 at Cultus Lake email for details.
FALL running clinic starts in Sept
Fall cycling clinic starts in OCT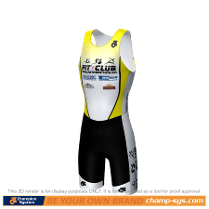 Awesome job Cherry blossom Tri finisher / age group winners and first time athletes. Great start to the season.
Monica Boston Marathon Finisher!
Rick M first time Ironman Finisher IMA.
Duane F new PB IMA.
Darlene, Gord, Mike C, Carolyn C, Monica, Sheri, George top 1,2or 3 in their age group ATL Culuts or Vancouver historic half events.
Sigourney ( age 9) and Nemo ( age 11) top 33 % in the Bunsen lake 13 km adult trail race.
Monica M Boston Marathon qualifier
Cultus Lake Tri everyone kicked butt with new personal best and a lot of top three age groupers.
Angela F personal best 2nd in age group Challenge Penticton
Duane F, Personal Best Challenge Penticton
MIKE C, personal best, tenth overall, first in age group 55-59, run for water 10 km.
Carolyn C personal best, 3 rd in age group Run for water 5 km
Mike R Honu 70.3 FINISHER.
Duane F personal best Honu 70.3.
Kasai T 36 min faster Honu 70.3
Eddy M Run4 water half marathon finisher.
Ronan B half marathon Personal Best.
Michelle J Run4 water 2nd in age group running a new personal best.
Darlene W age group winner Cherry blossom triathlon.
Mike C age group winner cherry blossom Triathlon
Cultus lake May
Victoria 70.3
IM Whistler
Challenge Penticton
Cultus Lake
IM ARIZONA